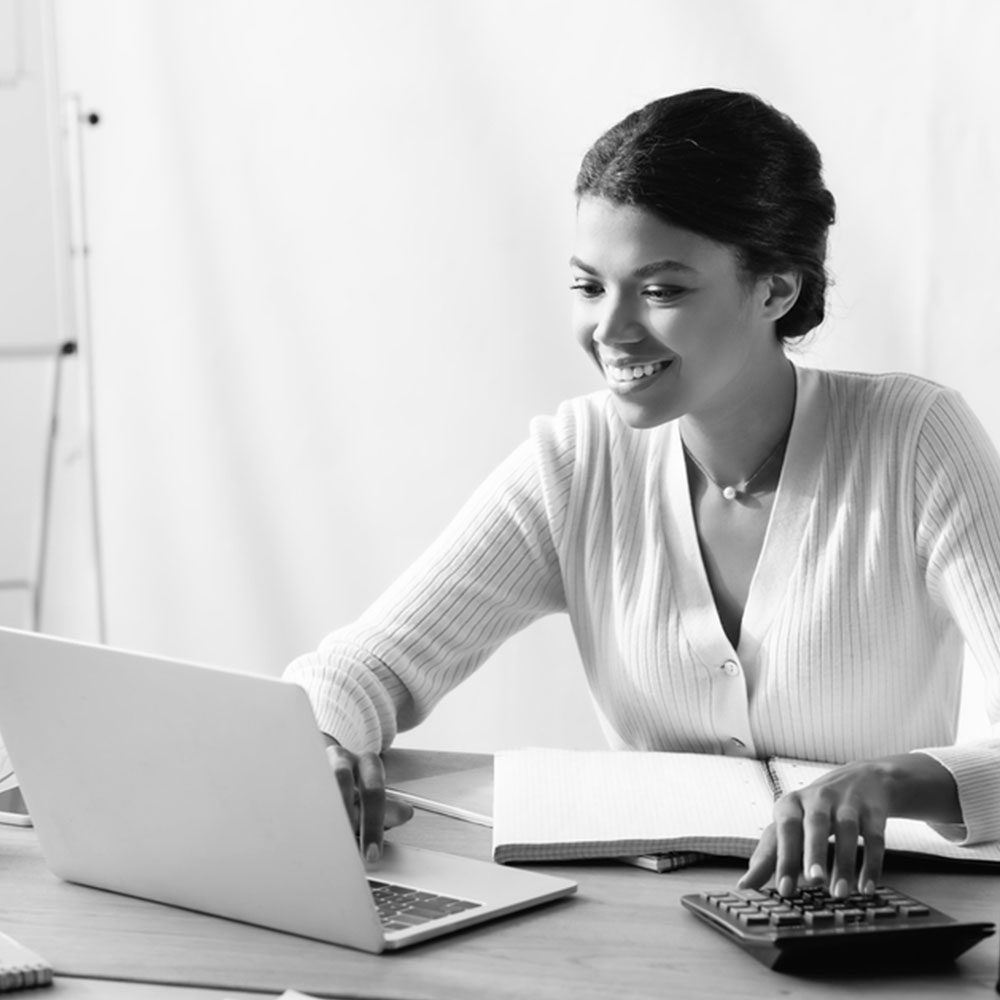 Trust our CPAs to advise and help manage your business finances.
Let us resolve your tax concerns with strategic tax preparation options customized to fit your lifestyle.
Tax Preparation
When it comes to revenue, what you make is one thing, what you keep is another. Make sure you never pay more in taxes than you're obligated to with comprehensive tax planning and preparation services from ReVi.
The tax code is ever-evolving. TCJA brought a host of changes in 2017 and now, the CARES Act has transformed the tax playing field even more. Keep your profits high and your taxes low when we prepare your business tax return. Our tax preparation services for businesses are timely, accurate, and economical. Allow ReVi to evaluate these changes and help provide you with the optimal tax benefit available to you to maximize your disposable income.
Our Tax Preparation services include:
Individual Businesses (Sole Proprietors) 

1065

1120s

1120 Corp

1041

990
Tax planning 
We get taxes. We specialize in tax accounting and stay up-to-date on the ever-changing tax laws and regulations. We believe that every dollar counts, which is why we're proactive about finding new techniques to help you take advantage of the credits, incentives, and deductions available to you, ultimately minimizing your taxes and maximizing your long-term profitability. You can rely on us for the best service possible as we make it our personal goal to provide personalized tax compliance and tax planning services tailored to every client's needs, from individuals to small businesses. We'll devise and implement a well-defined tax planning strategy to reduce liabilities. 
Once filing deadlines have passed, the tax offseason begins. During this time, we highly encourage a proactive approach in which you and/or your organization begin planning for the next year or years to come. This preparation supports more efficiency during tax season, therefore, reducing fees, but more importantly, it gives you a greater chance for optimization of your financial assets.
Let Us Resolve Your Financial Concerns

"Nate and his co-worker, Sam Jones, were hired as consultants to help my boss and I rebuild a cost report process. Nate and Sam helped us make the process so much easier and it now takes less than a week to complete. During the whole time working together (which spanned over almost all of 2021), they took the time to explain everything regarding the MHFRP, the new process, and any other questions I had. They were both very professional and personable and somehow managed to make the whole experience fun. It is now the beginning of 2022 and I have still reached out multiple times for questions, and they are always so quick to assist. I am very thankful for Parkview hiring Nate and Sam as our consultants. I couldn't have had a better experience. Thank you both!"
Amanda Cherry (Parkview Health-Process Improvement)

"ReVi is not only responsive to our emails or calls, but is also very committed to ensuring that we understand any concern or questions we may have. They are easy to work with, go the extra mile, and I have already recommended ReVi to 3 other small businesses that need help with their taxes & bookkeeping. Highly recommended!"
Joe P. – Managerial Accounting & Tax Services Client

"Nate was such a gentleman and knowledgeable, timely, we couldn't be more satisfied with his preparing our recent tax return. He was recommended to us be another CPA and we recommended him to our granddaughter."
Tax Services client

"When you work in ministry and nonprofit your financial options are usually limited and can often leave you uncertain about your future and next steps when it comes to financial goals. Nathan was able to take some very complicated financial issues and make them simple. As a result, my wife and I now have a solid plan to purchase our first home together. Professionalism, timely responses, and his expertise were extremely helpful. We can't wait to invite him out to our first BBQ in the new home!"
Tax Services Client

"What can I say, Nathan is truly a man of many hats! It's been a wonderful, stress-free & educational experience. I'm so happy to have Nate apart of my team. He has helped me get everything aligned before my business launch. To know that I won't have to stress over my booking, accounting & taxes, is a blessing. He truly loves what he does. If he doesn't have an answer to my question, he does his research to find out. I'm very proud to say that I finally found someone that we can trust. He's all about team work. Thanks Nate for your patience & your hard work. As a mother of 5 children, who owns multiple businesses, thanks for making my life less stressful."
Camalla (Managerial Accounting and Tax Services)

No matter who you are, we can help you get to your solution.